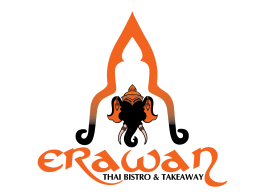 Erawan Thai Bistro and Takeaway are our next-door neighbours, and very fine food they serve, too. They operate a 'Bring your own' drinks policy, making us ideally placed to supply ready-chilled wines ideal for pairing with your meal.
People often ask us to recommend wines for 'next door', so here we've listed a few of our favourites. If you know you're visiting Erawan, and you know what you'd like to drink, please let us know in advance, so we can make sure we set aside a cold bottle for you.
Thai cuisine's big flavours and distinct spices demand a bold wine that can stand up alongside them. In most cases that will mean an aromatic, fruity, high-acidity white wine. Grapes like Riesling, Gewurtztraminer, and Pinot Gris (Pinot Grigio) are ideal. And you don't need to restrict yourself to dry wines - the spice conceals any residual sugar in an off-dry wine, allowing the fruit flavours to shine through.
With more delicate Thai dishes, a lighter wine can be ideal. Torrontes echoes the lemongrass hints in much Thai food, while a good Sauvignon has delicate, elderflower aromas and a fresh, intriguing nettle-like quality.
Here are some wines that we recommend highly. Click on each image for further details and prices.