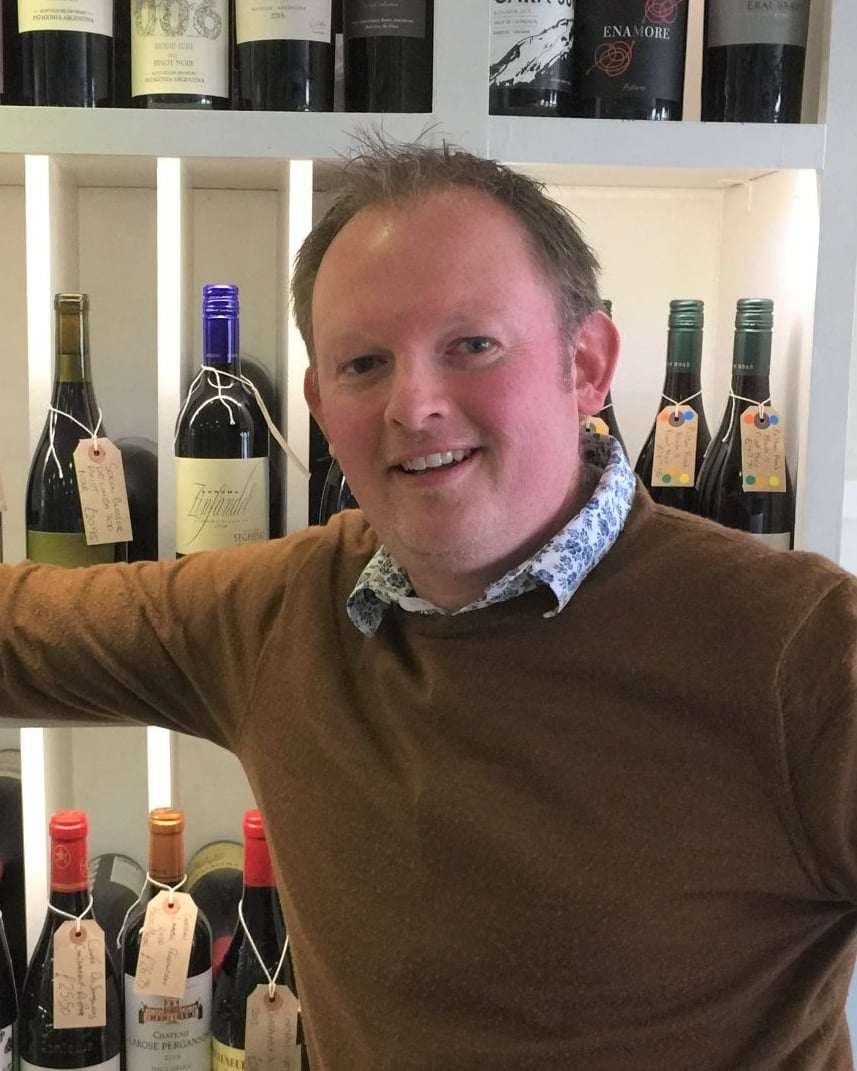 Rob always had a passion for wine, and after a 17 year career in the city he felt that it was time for a new challenge. So with this in mind, Rob embarked on a degree in Wine Business at Plumpton College. This was an interesting time for Rob, going back to the classroom, getting used to casual wear (Rob spent most days in a suit and tie) … Oh, and discovering his wife was unexpectedly pregnant with their first child … so no pressure to make this wine hobby a success!
Along with his business partner Henry, Rob built (literally) and developed Symposium, creating the vision of his daydreams.
Rob is always looking for a new wine to rave about. But mostly enjoys Italian reds and Pinot Noir from Felton Road. He has more recently developed a palate for Gin.
In rare moments away from Symposium Rob has 1 wife, 2 children and 5 hungry chickens.
After graduating with a History degree in Canada, Henry worked in sports journalism. He decided to change tack and headed back from London to do a Wine Business degree at Plumpton College which included taking WSET qualifications. He crossed paths with Robert on the course and after honing their wine knowledge, they decided to go into business together. After a lengthy renovation of a neglected building, Symposium was born. Henry is a keen traveller and discovering Chateau Musar in Lebanon was certainly a key moment in awakening his palate. He is a particular fan of Italian wines with Puglian reds being a current favourite. From his time across the pond, Henry has developed a keen interest in American sports, but will happily converse about football and cricket as well!