Wines by the Glass

New Red Wines By The Glass
First is the Il Pumo, Negroamaro from Puglia, Italy. The wine is deep and rich, bursting with violet-black reflections; intense and persistent aroma with a black-currant and wild fruit scent. The spice is apparent on the palate along with thyme notes. You are then left with soft, balanced and long finish. A great wine for a great price.
Next is the Chateau Dufilhot from Bordeaux, France. The wine is a classic example of a well-made Bordeaux. Deep purple in colour, with a perfume of black fruits and violets. Full-bodied, with fine, delicate and long-lasting flavour. All held together by a touch of aged oak. Beautiful.
The Paddy Borthwick is a Pinot Noir i'm excited about. Recently tasted at the Armitt Wines trade tasting, we knew we had to get this special number in. The nose erupts with a bouquet of maraschino cherries, plums, cranberries and cedar. At the core, dark cherry, cloves and wild herbs are supported by bright fruit and French oak that complement a rich soft palate with finely integrated fruit tannins. A mouthful to say and a mouthful of flavour. Exceptional.
Lastly, the Bodega Biniagual, Memories Negre from Mallorca, Spain. Having been on our Top Red by the glass before, we are showing it again as it showed particularly well. "How many wines have you tried that are from Mallorca? Possibly one of the best spainish reds i've tried in the past year. Straight away this wine is extremely approachable with bright wild red berry notes, with a slight Bordeaux spiced note. The structure is incredibly balanced along with the smooth and velvety mouthfeel. A powerful and vibrant fruit finish that is pleasantly satisfying. What a wine." - Toby Amphlett

New White Wines By The Glass
First is the Ciù Ciù, Pecorino from Marche, Italy. The nose is bursting with flavour. Aromas of banana, apple, hazlenut and plum which is then followed by a hint of vanilla. These flavours continue onto the palate and is accompanied with a balanced and rounded body. The acidity is crisp, holding this wine together. We recommend the wine to be paired with seafood, risotto or grilled cheese.
Mâcon-Villages, Burgundy. The wine is a light, fruity Chardonnay in the Burgundian style with a perfect balance of concentration, acidity and minerality. Refreshing and quaffable. Exactly as it should be and not trying to be something else.
Lastly we have the Viñàtigo Vijariego Blanco back on as Top White. Coming from the Canary Island in Tenerife, "the wine is pure, mineral and zesty. There is pear, vanilla with some smokey undertones which is held beautifully together by its incredible acidity. An amazing alternative to Burgundy and to say you've tried a wine from Tenerife... what a wine to start with" - Toby Amphlett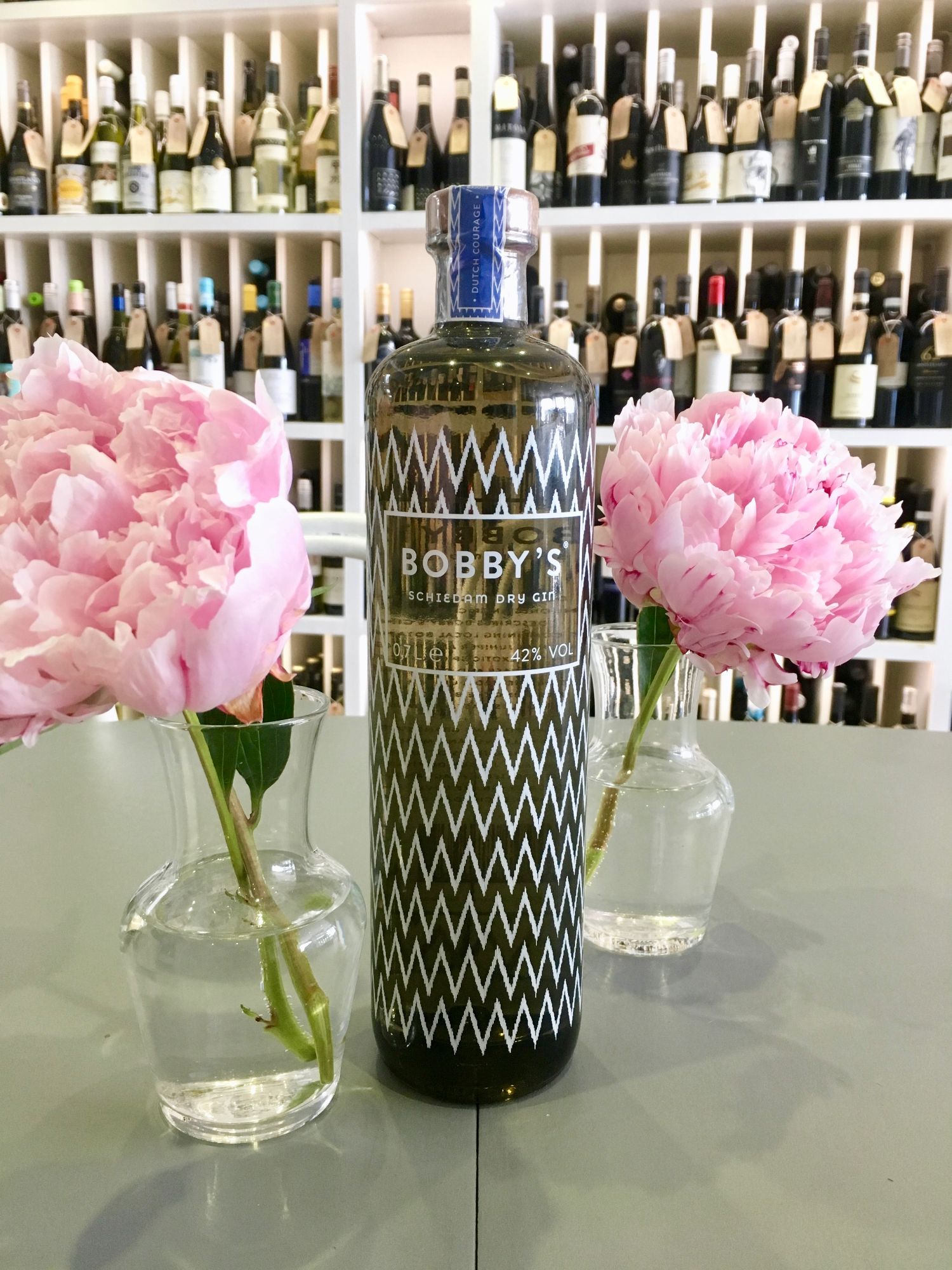 Shop's Favourite G'n'T
Bobby's Gin from The Netherlands. It is a unique gin that expresses Indonesian spices of lemongrass, cubeb pepper, cinnamon and cloves. Served with a orange garnish, the gin comes alive with a burst of citrus and herb. Come in and try it out.