Start of Summer News at the Shop!
Posted on
Firstly... It's English Wine Week.
Here at Symposium we are changing up the English Fizz by the Glass. Here we have the Hindleap 2014 Rosé. A perfect accompaniment to the predicted temperatures of the weekend ahead.
"The epitome of our fruit-forward style, only the most characterful Pinot Noir and Pinot Meunier base wines are selected for our Rosé - A blend of Pinot Noir and Pinot Meunier this elegant rosé has classic red fruit characters of strawberries, ripe raspberry and cranberries. Well balanced and with excellent structure it has a juicy, zesty backbone of raspberry and red apple with a balanced, long finish, which make it ideal as a summer aperitif. It's also a great match for blue cheeses such as stilton and pairs beautifully with fresh English strawberries." - Bluebell Vineyard Estate 2019
New Beers at Symposium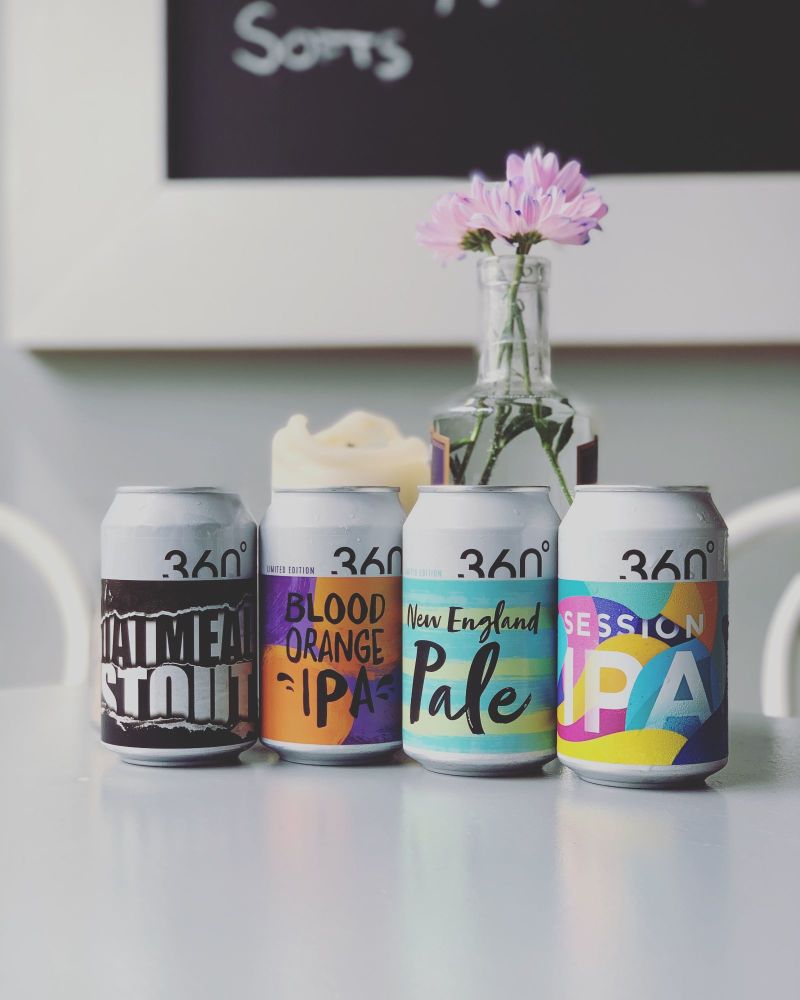 360 Degree Brewing - "It's simple - we believe that everyone deserves a good beer. Our goal is to produce as wide a range of beers as our vessels can manage. We always use the best ingredients, brew in small batches and ensure that the quality of the beer is the priority. We are a craft brewer in every sense of the word - from the beers we create, to the way we brew them, through to how we engage with our customers and community - Our core aim is to brew beer to be enjoyed by all".
The Oatmeal Stout - "The combination of six different malts, and a good dose of flaked oats, creates a smooth, dark Stout with a chocolate sweetness, perfectly balanced with the generous use of UK grown Fuggles hops" - 360 Degree Brewing
The Blood Orange IPA - "Prepare for all things citrus. Sicilian blood orange is perfectly paired with citrusy, resinous US hops in a bittersweet juxtaposition. Vienna and Munich malts compliment the aromas with delicate toffee and biscuit flavours in this rewardingly bold beer" - Limited Edition - 360 Degree Brewing
The New England Pale - "US East Coast yeast collides with juicy West Coast hops in a tropical fruit explosion! Oats and wheat add to a hazy, smooth body and mouthfeel. A complex but easy-going beer for all occasions" - Limited Edition - 360 Degree Brewing
The Session IPA - "A simple malt bill creates the platform for an abundance of juicy Mosaic hops to shine in this dangerously sessionable pale ale. Dry-hopped with Amarillo and Chinook for hints of grapefruit and tangerine" - 360 Degree Brewing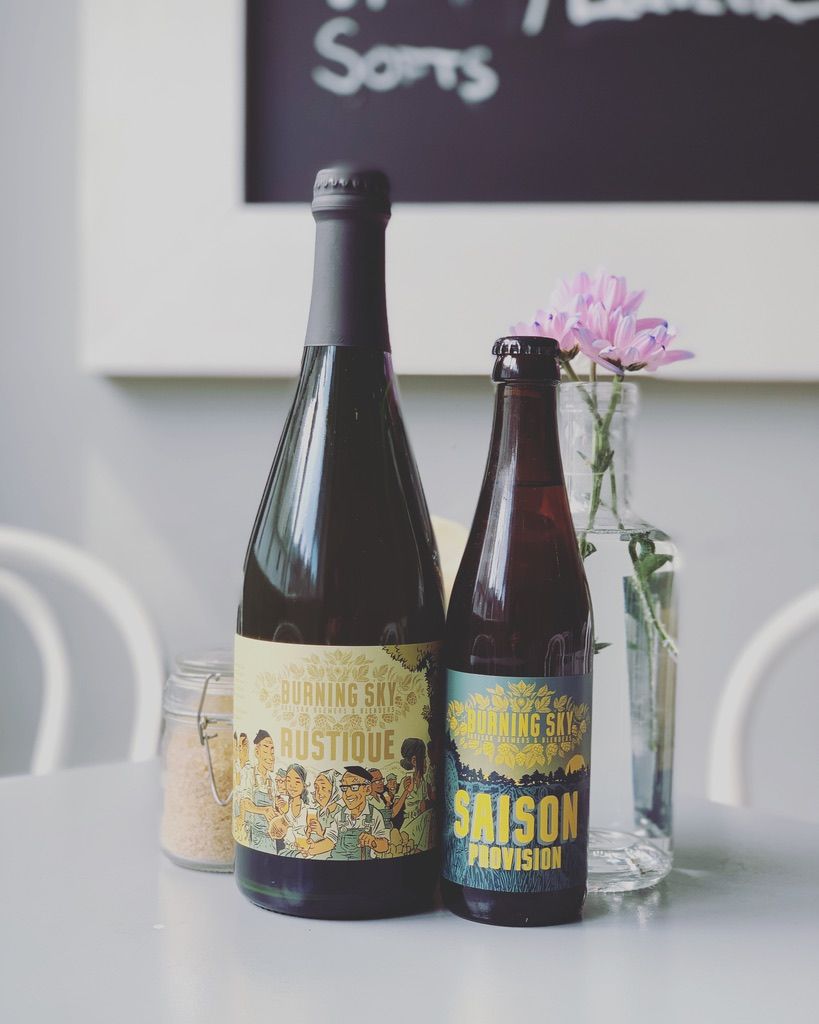 Rustique - "Rustique started life as a 'clean' strong Belgian style pale ale. After a primary fermentation we transferred it to Foudre No. 4, that had previously held different mixed fermentation beers. The residual wild yeasts worked their magic over 15 months to produce a unique wild pale ale" - Burning Sky
Saison À La Provision - "This beer has a primary fermentation with saison yeast, then undergoes a secondary fermentation with a blend of Lactobacillus & Brettonamyces. The result is tart, crisp, slightly sour and incredibly refreshing" - Burning Sky
New Gins at Symposium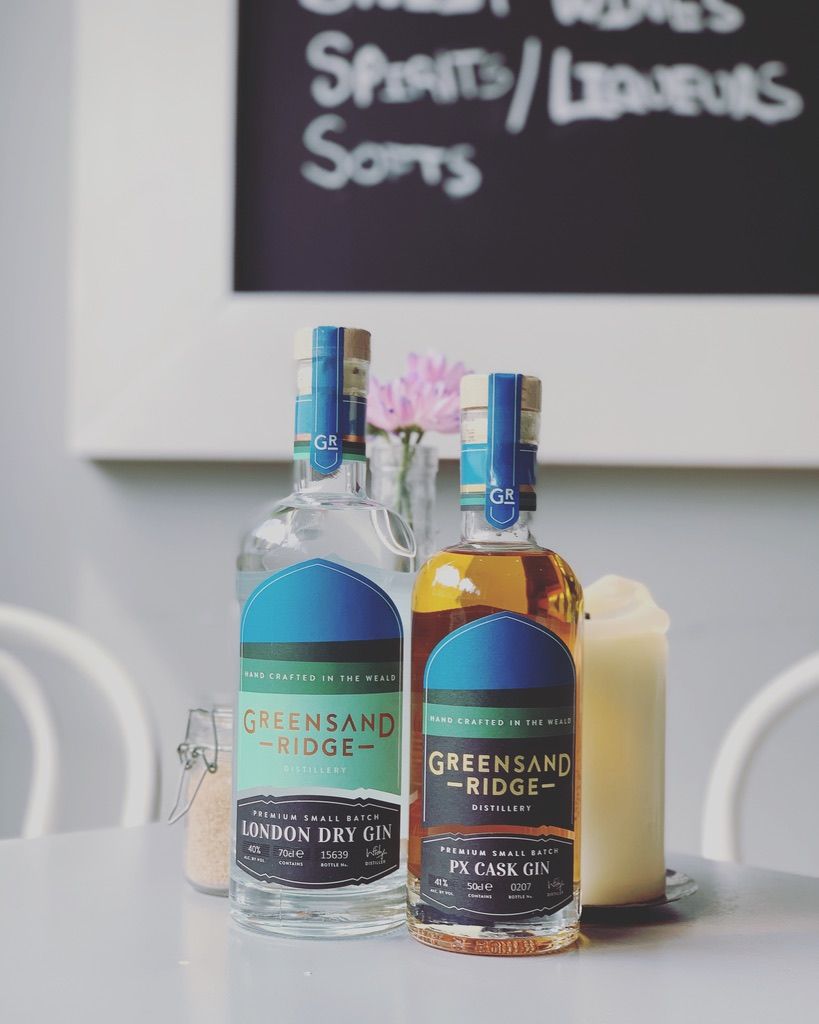 Greensand Ridge Distillery - "We're not trying to emulate anyone or anything. We simply want to make the finest spirits possible that truly reflect the flavours of the woods, orchards, fields and hedgerows that surround our distillery".
London Dry Gin - "Our London Dry Gin is lovingly distilled in small batches from a carefully selected combination of fifteen botanicals, each of which plays an important role in creating the delicately balanced flavour profile. The resulting gin is fantastically rounded where no individual botanical dominates. On the nose, aromatic citrus and pine give way to a full and complex warming sweetness on the palate. A hint of nuttiness carries through to the finish, complimented by a gentle floral, aromatic quality" - Greensand Ridge Distillery
PX Cask Gin - "Our PX Cask Gin is a rare and unique expression of what a cask-aged gin can truly be. Of all our spirits it has the most robust flavour, the biggest mouthfeel and the greatest complexity, even in a spirit that is as smooth and silky as honey. We first distil our multi-award winning London Dry Gin with a slightly altered recipe to add a little more citrusy brightness and moderate some of the woody elements of the unaged release. We then age the spirit in Pedro-Ximenez Sherry casks for ten months. The intensely sweet, dark, dessert sherry-infused cask infuses in to our already complex and smooth spirit, adding layers of raisin, molasses and christmas spice" - Greensand Ridge Distillery