Famille Moutard - Blanc de Blanc & Rosé
Posted on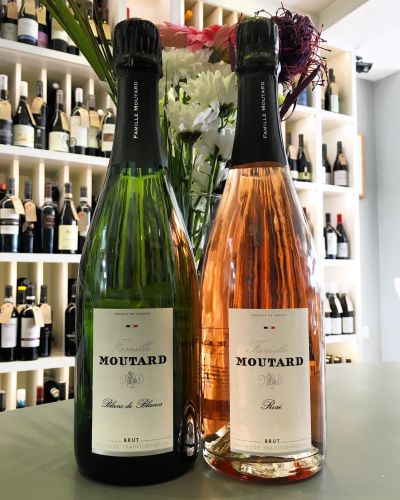 Famille Moutard
Many of you would be familiar with the Blanc de Blanc Moutard, so we thought we should let you know that we are now stocking Moutard's Rosé!
The Blanc de Blanc has been an extremely popular choice of Sparkling Wine at Symposium. Retailing at £13.50 it is an incredible alternative to other wines from the Champagne region. Made by grapes from Chablis, which are then transported to Champagne where the wine is made using the traditional method of Champagne. A brilliant wine that is a crowd pleaser to say the least.
The Rosé is brand new to Symposium and we are excited to see how well the wine goes down with our customers. A light and refreshing Sparkling Wine that is full of red fruits. Great for hot summer days in the sun. Enjoy at a picnic, evening BBQ and with friends. It is a wine to try and whats even better is that its value for money for both the Blanc de Blanc and the Rosé is incredible.