Symposium @ Rathfinny
Posted on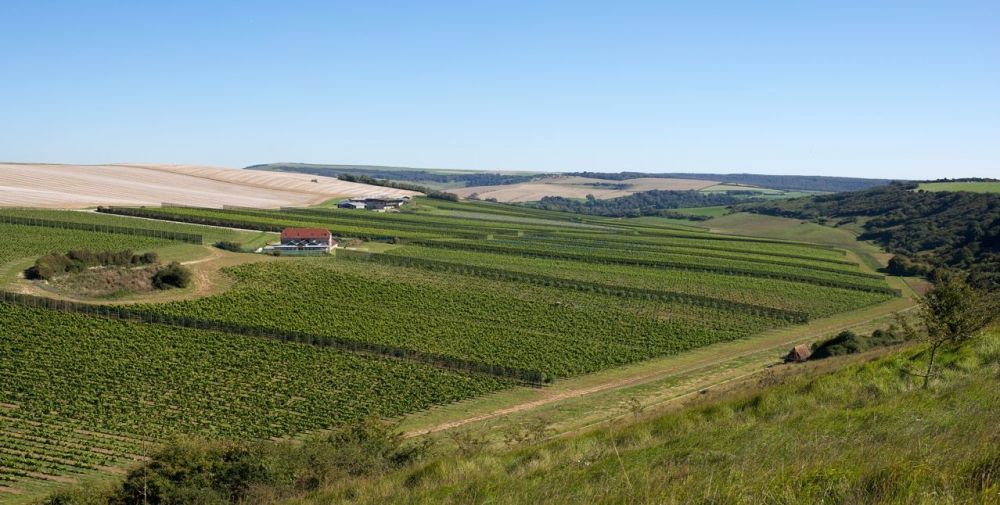 Monday saw Henry, Rob and Ian enjoying our eagerly-anticipated visit to the glorious Rathfinny Wine Estate, just south of Alfriston. Big thanks to Richard James, who generously gave up his morning to show us around the vineyard, winery, and guest accommodation.
The whole place blew us away with its scale, quality, and attention to detail. There seems to be nothing these guys haven't thought of! There's a dedicated 'frost motorway' that uses the site's contours to funnel moisture, and hence frost, away from the vines and down to the Cuckmere valley. There's the ongoing PhD project into the insects attracted by different mixes of native wildflowers (insects that eat the pests that damage vines - reducing the need for insecticides). And there's the beautifully custom-designed and custom-built furniture, fixtures and fittings all over the estate, from fermentation tanks to tasting-room light fittings (like an upside-down flute glass).
All of this care is lavished on a vast site, 600 acres in total (mind-blowing views from the back of Richard's Land Rover!) Many of you are already enjoying Rathfinny's "Seven Sisters" Gin, but we're even more excited for September 2018, when the first vintage of Sussex Sparkling wine (currently maturing in bottle) will become available. Save the date!