Wines by the Glass

Whites by the Glass
This week's whites by the glass:
The first change to our wines by the glass is the Largesse Sauvignon Blanc from the Cotês de Gascogne, South-West of France. It's bright and approachable with intense grapefruit and lychee notes. The palate is full of flavour with a rich coating, lasting in a long gooseberry and peach aftertaste. A great wine to try, especially in this heat.
Second on the list is the Ala Blanca Vermentino from Sardinia, Italy. Vegan and vegetarian friendly, this wine is elegant on the nose, with fine hinting aromas of yellow fruits. The palate is clean and refreshing with a slight almond aftertaste. A great foodie wine or one to share with friends.
Lastly we have the Greco di Tufo from Campania, Italy. An intense but extremely approachable wine, full of citrus aromatics, honey, pear and a hint of almond. The mouth-filling body shows incredible length with a crisp, mineral character. I love this wine, it's a great all-rounder.

Reds by the Glass

This week's reds by the glass:
The Braunewell Pinot Noir from Germany is soft and approachable. Layered with fresh fruits and lifting aromatics that are held together by well-rounded finish. A wine that you can easily go back for another glass.
Next, The 'Hooley Dooley' from McLaren Vale, South Australia. A rich, deep wine full of blackcurrant, mint and dark berry fruits, which is held together by a subtle and long nutmeg spiced finish. The wine is, however, no way overpowering. It is soft and ideal for drinking now or ageing for a few years.
The Innocenti Chianti from Tuscany has intense red fruit, roasted herbs, leather and liquorice. An appealing wine to try that has lots of character and perfect for the BBQ occasion. Come in and try this out!
Lastly, the Maggio Old Vine Zinfandel from Lodi, California. A delicious wine that is rich and deep. Layered with black fruits, jam and chocolate overtones, it is a classic from Lodi. However, the powerful palate is appears soft with a subtle smoky finish. Again, another great wine for the price.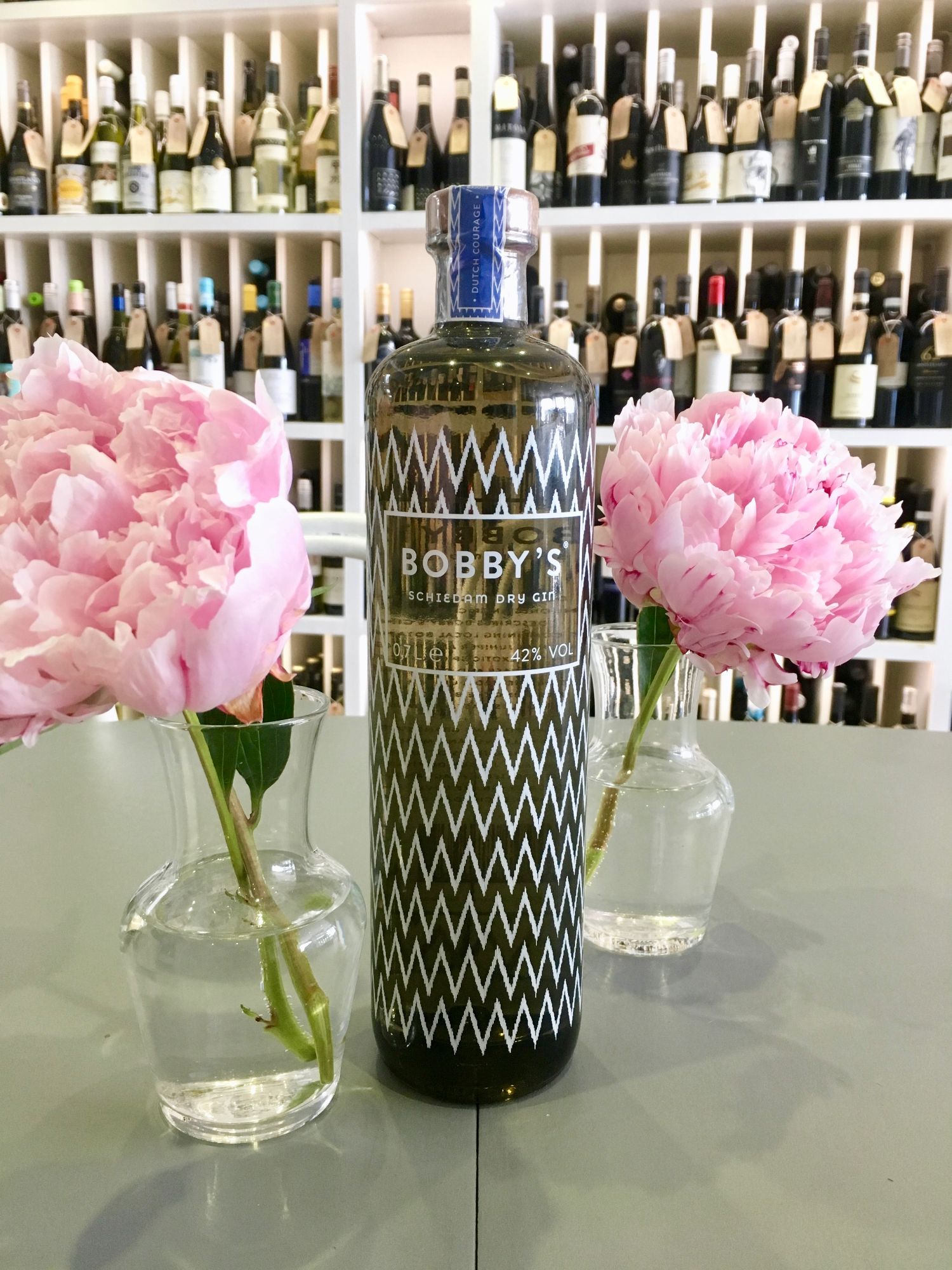 G&T of the Week

This week's G&T favourite:
Bobby's Gin from The Netherlands. It is a unique gin that expresses Indonesian spices of lemongrass, cubeb pepper, cinnamon and cloves. Served with a orange garnish, the gin comes alive with a burst of citrus and herb. Come in and try it out.